September 14-16, 2020
Virtual Event •
Due to the pandemic, we have decided to cancel our in person 2020 Annual Meeting in Asheville. Please join us for the 2020 CPGA Virtual Annual Meeting that will be held September 14 - 16, 2020.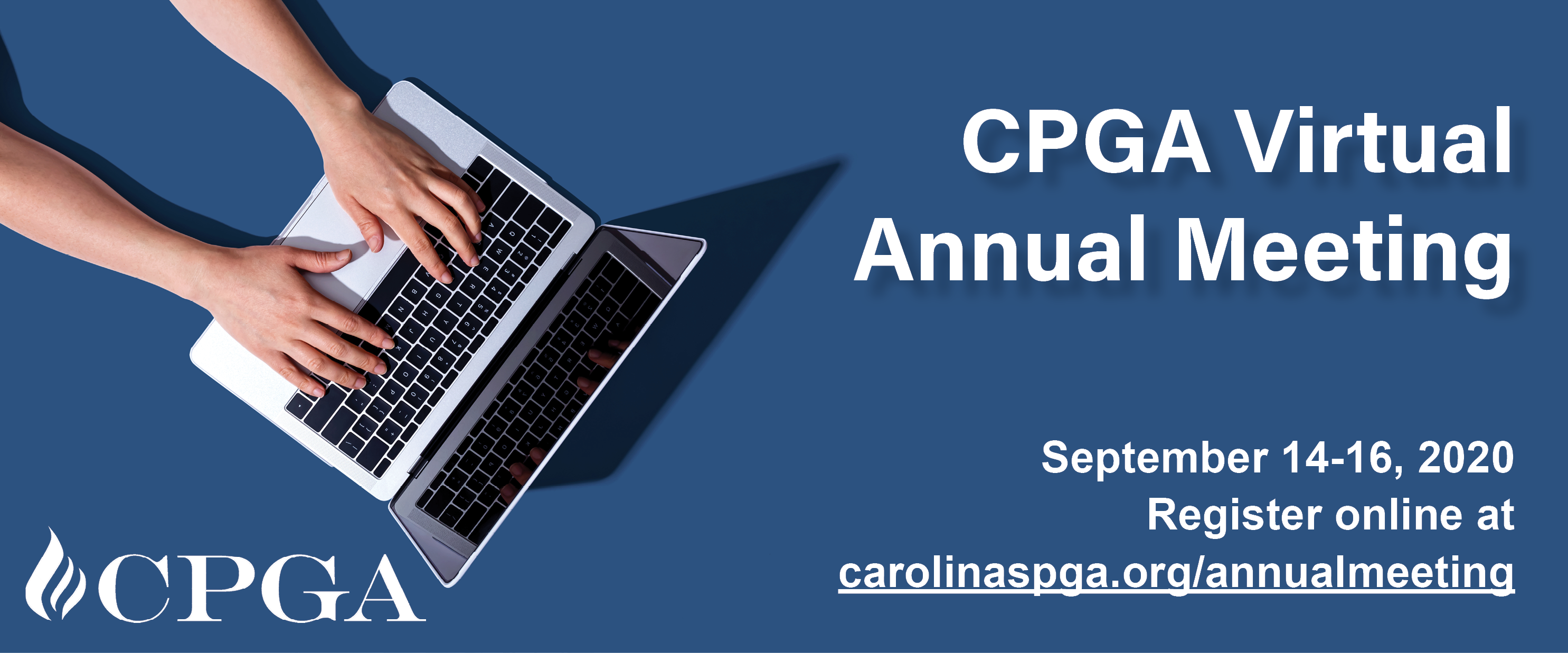 Virtual CPGA Annual Meeting Schedule
Monday, September 14
10:00 – 11:00 am: Welcome and CPGA State of the Union -  Joey Hawkins, Fort Hill Natural Gas Authority, 2020 CPGA Chairman of the Board 
                                    
11:00 – 12:00 pm: Climate Change and Natural Gas - Arthur Corbin, President and CEO of the Municipal Gas Authority of Georgia
 
Tuesday, September 15
10:00 – 11:00 am: APGA Update— Pipeline Safety Regulatory Update  -Erin Kurilla, Vice President, Operations and Pipeline Safety
 
11:00 am – 12:00 pm: Operators Meeting (Operators Only)
                                   
Wednesday, September 16
10:00 am – 12:00 pm: Association Meeting and Board Meeting (Members Only)
 
We will send you the log in details and packets closer to the conference. We request that everyone utilize their video option during the Operators, Association and Board Meetings. Please let us know if you have any questions at info@carolinaspga.org.