April 20-21, 2022
York County Natural Gas Authority • Rock Hill, SC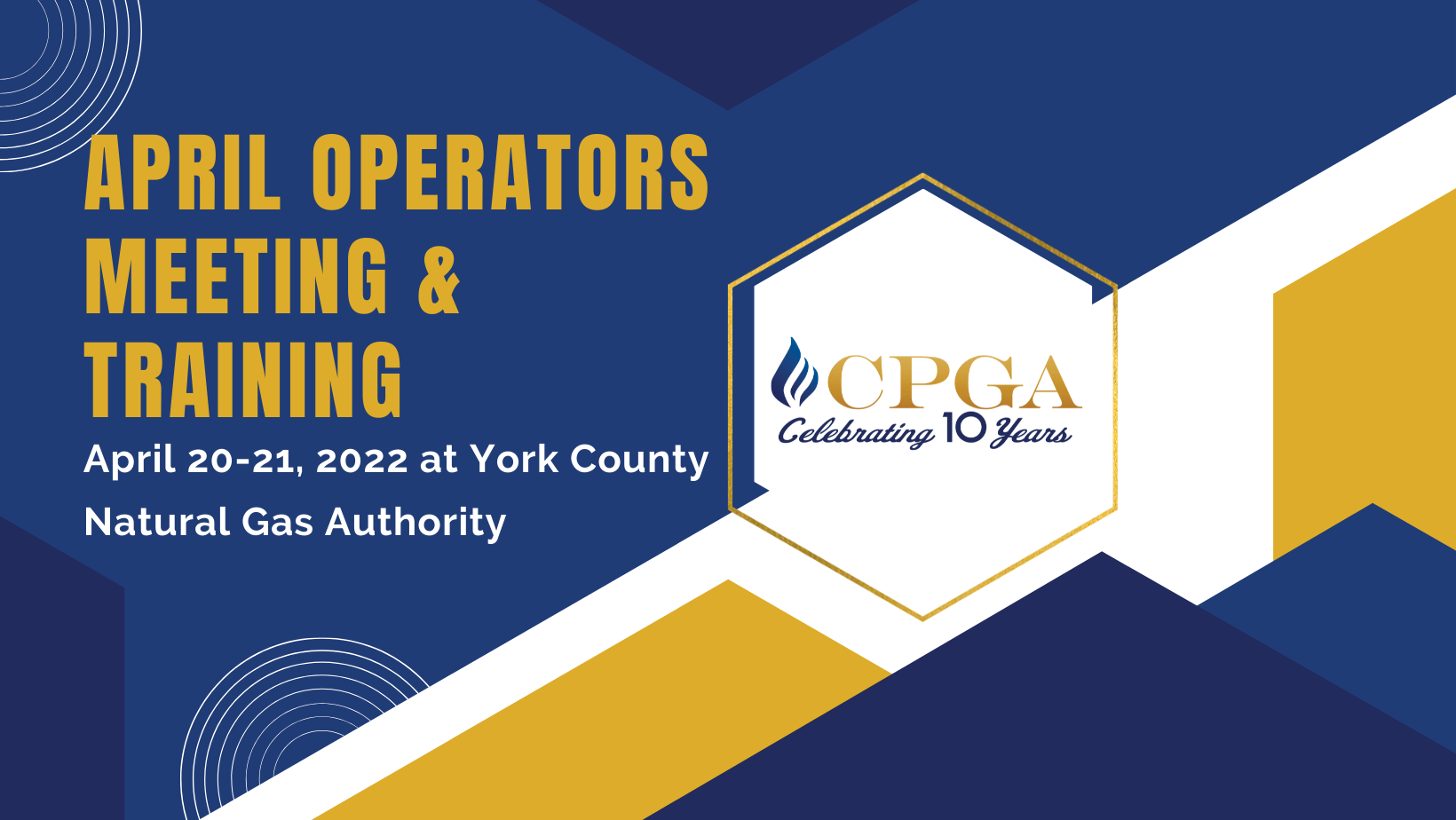 The upcoming CPGA Operators Meeting and Training will be held at York County Natural Gas Authority, April 20-21, 2022. 
The class training times will be: Wednesday, April 20, 1 pm-5 pm, and Thursday, April 21, 8 am-12 pm. The training topics will be Incident Command System and Emergency Response Orientation Course.
A meeting and training schedule is below.
Wednesday, April 20
10:30 am - 12 pm: Operators Group Meeting
12 pm: Lunch
1 pm - 1:15 pm: Welcome and Class Introductions/Workshop Overview
1:15 - 2:30 pm: Introduction to the Incident Command System 
2:30 - 2:45 pm: Break
2:45 - 4:30 pm: Incident Command System Case Study and Exercises
Thursday, April 21
8:30 - 10:00 am: Working with Emergency Response Agencies
10:00 - 10:15 am: Break
10:15 - 10:45 am: Crisis Communications 
10:45 - 11:45 am: Emergency Response Role-Playing Exercise; Effective Emergency Plans and Exercises
11:45 am: Wrap Up Adjourn
Any and all Associate Members are welcome to attend the Operators Meeting & Lunch on Wednesday.
The cost of the training is $140 and the lunch is $15. There is no cost to attend the Operators Meeting. Please note the registration is capped at 40 so register early. 
Please register here for the meeting, lunch, and training. 
Email info@carolinaspga.org with any questions.