April 12-13, 2023
Lexington Utilities • Lexington, NC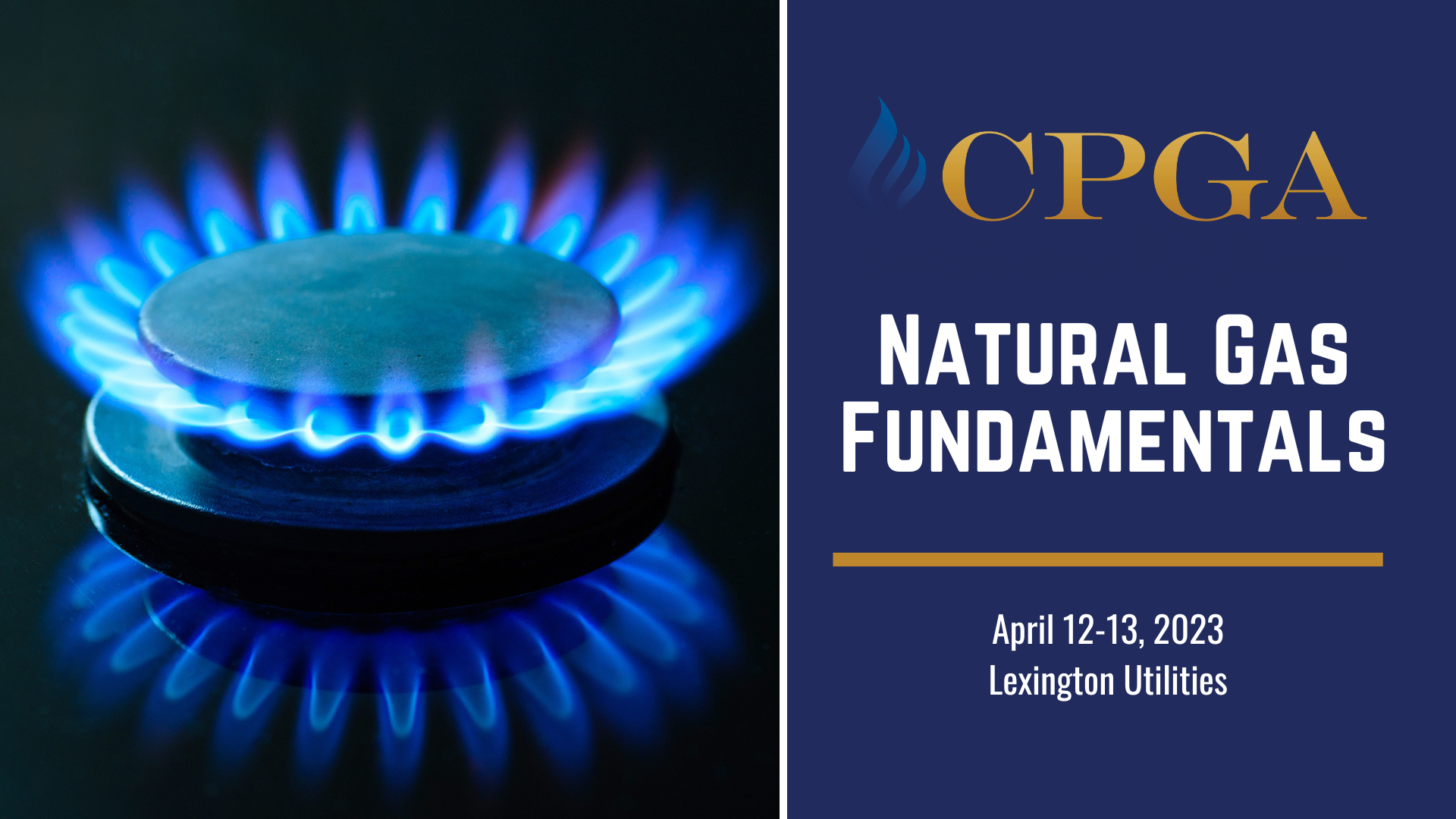 CPGA will be hosting a Natural Gas Fundamentals with trainer,  Rob Friesen, Senior Engineering Manager, Farnsworth Group Inc.
The training will take place Wednesday, April 12 from 1:00 - 5:00 pm and Thursday, April 13 from 8:00 am to 12:00 pm, at Lexington Utilities (425 Carolina Ave, Lexington, NC, 27292)  Cost is $160. Coffee, juice & breakfast biscuits will be provided Thursday morning. (Sponsored by Lexington Utilities)
Below is an overview of the course topics that will be covered.
Natural Gas 101
Production to Customer Overview

Part 192 Overview

Gas Quality/Composition
Transmission Systems
Steel Pipe

Steel Fittings and Valves

Launchers/Receivers
Distribution Systems
Plastic pipe/fittings/accessories

Reg and Meter Stations - Design Overview

Meters

Regulators

Overpressure Protection

Gas Composition Monitoring

Reg Station Walkthrough

Meter Sets

Road/Rail/Waterway Crossings

Purging and Safe Work Procedures

Cathodic Protection
Hotel Information
Hampton Inn Lexington, NC
1245 Fairview Dr
Lexington, NC 27292
1 (336) 300-7009
Holiday Inn Express & Suites Lexington NW-the Vineyard, an IHG Hotel
351 Vineyards Crossing
Lexington, NC 27295
1 (336) 224-6730