April 12, 2022
Virtual •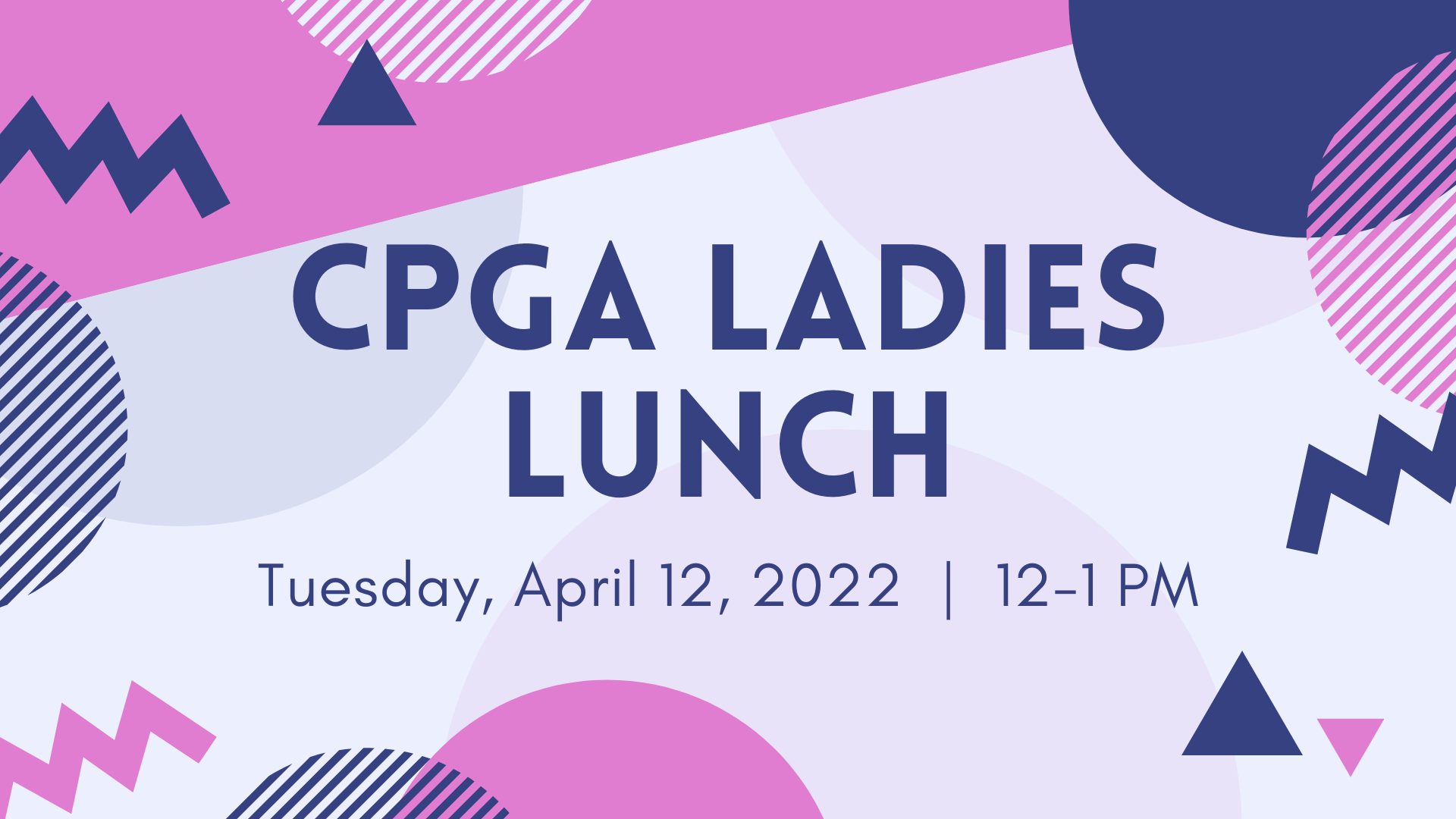 Join the ladies of CPGA for the monthly virtual Ladies Lunch on Tuesday, April 12, from 12:00 pm - 1:00 pm. 
This month we will discuss "going back to school." Some professionals decide to further their education but this decision can be a hard one to make. Come chat about when the perfect time is to go back to school or why you decided going back was not right for you. Let's hear from personal stories and experiences. 
Come join the conversation and meet other ladies.