August 9, 2022
Virtual •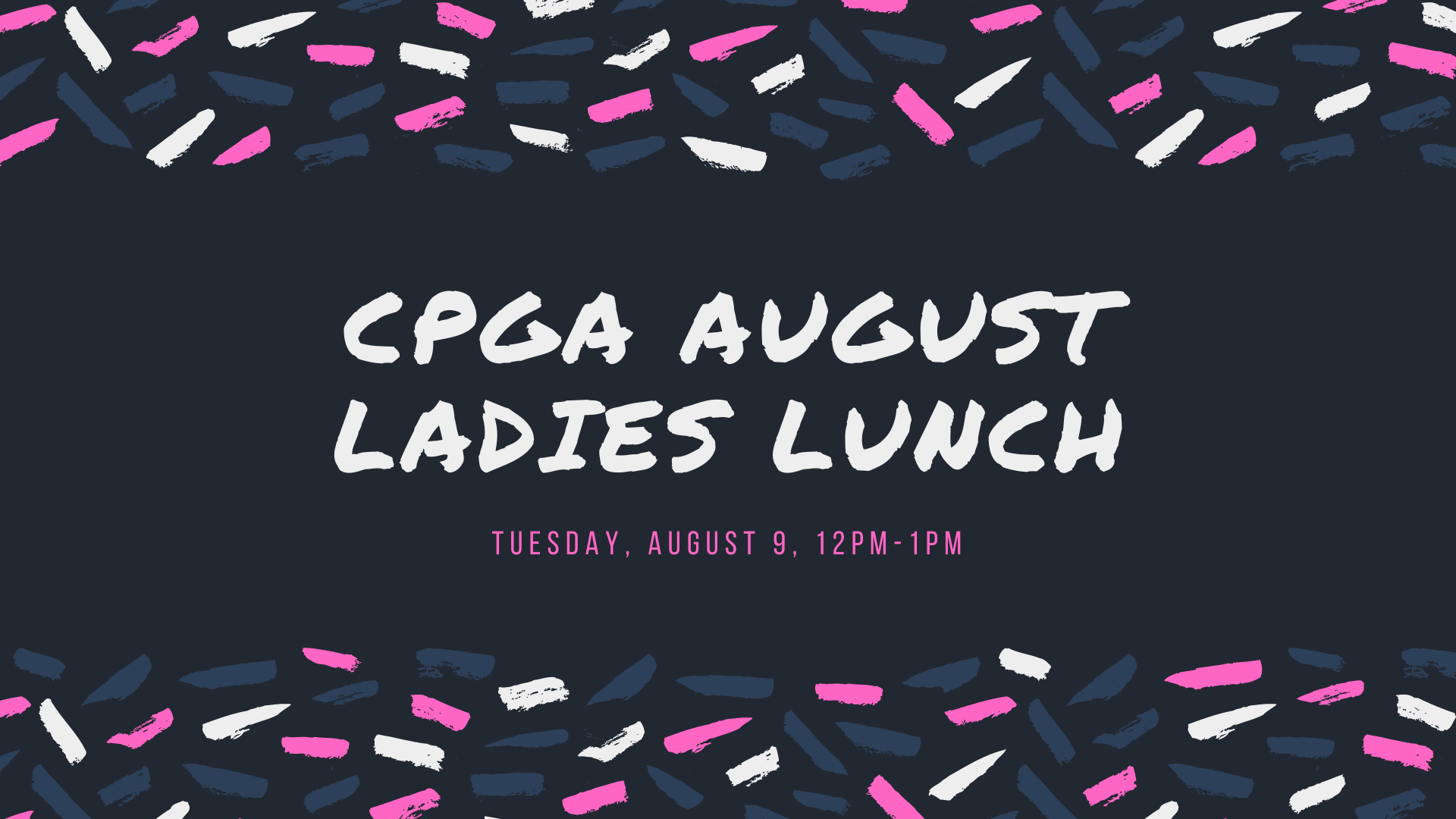 Join the ladies of CPGA for the August Ladies Lunch on Tuesday, August 9 from 12:00 pm - 1:00 pm.
We're excited to welcome Kayla Baker of the SC Department of Insurance. Kayla will share information on the importance of life insurance. More information on Kayla is below. 
About Kayla Baker:
Columbia Native and graduate of Winthrop University, Kayla J. Baker has a passion for serving others. She is a values-driven insurance professional and currently serves as the Program Manager for the S.C. Department of Insurance, Office of Consumer Services. She has worked in both the public and private insurance sectors for a combined 10 years, seven of those years has been spent serving at the Department of Insurance. She fervently leads a team or Insurance Regulatory Analysts and Administrators. The Office of Consumer Services is committed to assisting consumers on a wide range of insurance claims and policy issues. The Consumer Services staff responds to consumer needs relating to auto, health, homeowners, and life insurance; provides consumers with market assistance by helping to identify hard-to-place insurance coverage within the insurance market; and assists consumers following a catastrophic event. They are committed to proudly serving the citizens through advocacy, education, and exemplary service.
Outside of the office, she is a dedicated board member of several organizations, including WOW Performing Arts Center, and the Broad River Business Alliance-BRBA. Her work with the BRBA has helped her kickstart a clean water initiative to provide 100 qualifying LMI households with at least 1 or 2 clean water systems a 1-year supply of filters. Kayla and partners hope to have this initiative well under way by the end of the 2022 calendar year.  She also enjoys event planning and has lent her time and talent to several local festivals, industry conferences and community-wide events for both the corporate and private sectors. In her childhood neighborhood,  her family founded the Labor of Love-L.O.L Project which is a yearly Back to School drive for the community.  Finally, Kayla has a strong background in the Arts and Entertainment sector where she performs and promotes several vertical entertainment mediums that include, music, dance, and acting.  Kayla's core values are strongly rooted in faith, family, and her servitude to others.