Check out our very own, Carl Smith, CPGA Delegate from Greenville Utility Commission who was highlighted in the recent APGA Newsletter for his work with PHSMA Leadership. The article from the November 25, 2019 APGA Newsletter is below. How are you getting involved in the public gas sector? Share with us so you or your coworkers can be featured in our next CPGA newsletter.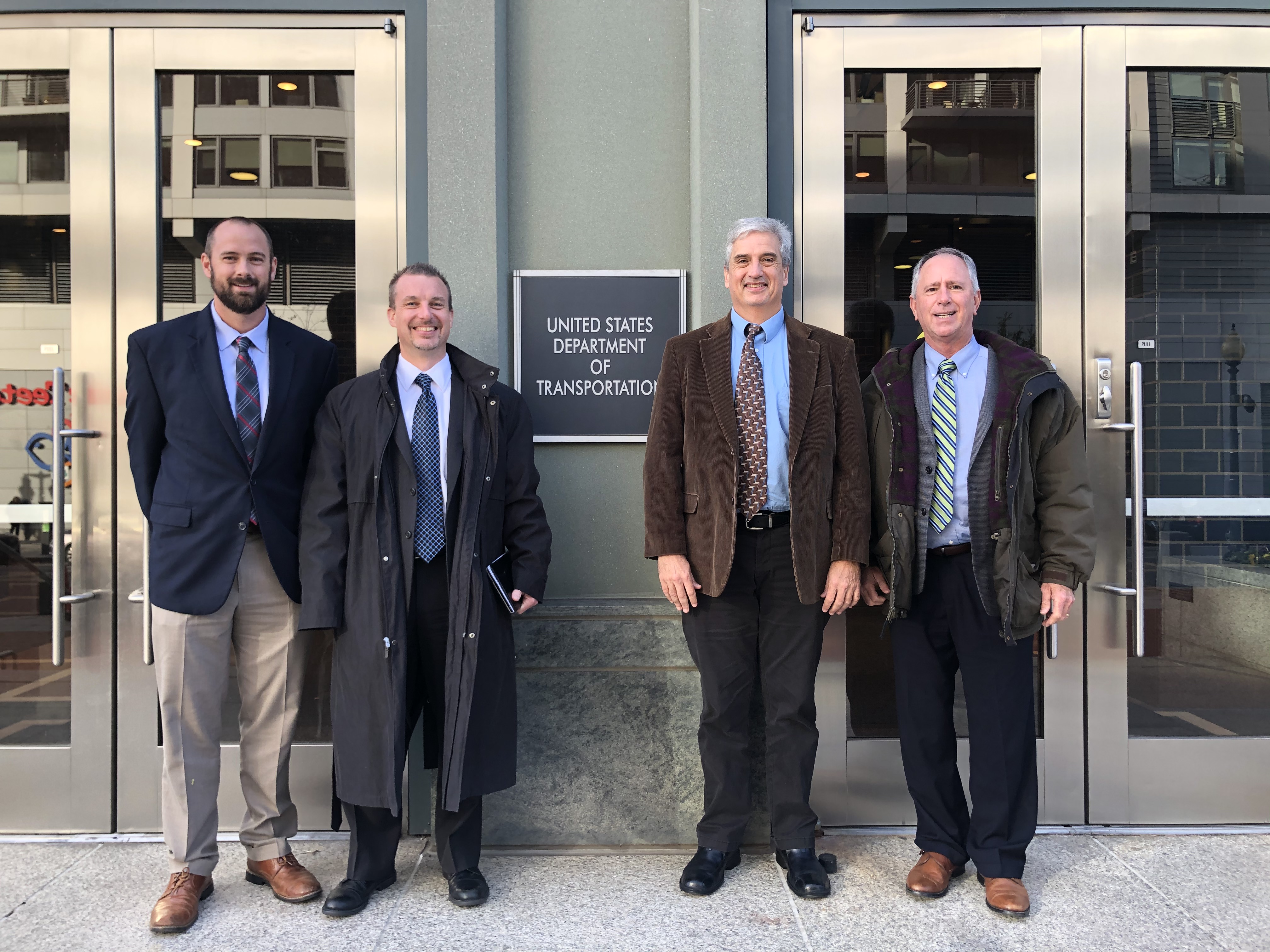 APGA Members Meet with PHMSA Leadership
On November 13, APGA members met with Pipeline and Hazardous Materials Safety Administration (PHMSA) leadership to discuss important pipeline safety topics. PHMSA leadership included: Alan Mayberry, Associate Administrator of Pipeline Safety; Massoud Tahamtani, Deputy Associate Administrator of Policy and Programs; and, Linda Daugherty, Deputy Associate Administrator of Field Operations. APGA was represented by: Gordon King, Okaloosa Gas District; Stephen Mayfield, City of Tallahassee; Matt Stennett, Middle Tennessee Natural Gas; and, Carl Smith, Greenville Utility Commission.

Discussion topics included gas system supply and reliability, the definitions of distribution center and transmission line in federal regulations, ensuring quality construction standards and design by subject matter experts, and Pipeline Safety Management Systems. PHMSA was encouraged by the progress APGA members have made with PSMS awareness and adoption. They emphasized the need to continue this momentum for the enhancement of safety across the entire industry.

APGA members meet with PHMSA leadership twice a year in conjunction with membership and task group meetings in Washington, D.C.

For questions on this article, please contact Erin Kurilla of APGA staff by phone at 202-464-2742 or by email at ekurilla@apga.org.